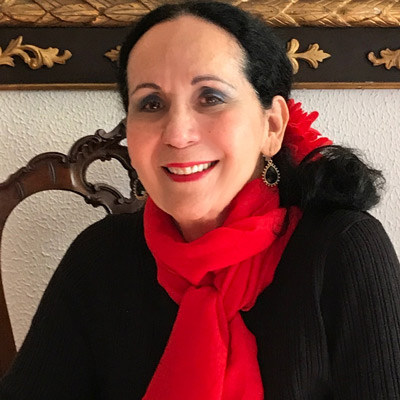 Eugenia Muñoz, Ph.D.
Professor
(804) 827-0959
Lafayette Hall, 312 N. Shafer St., room 114
foreign language
spanish
Education
Ph.D., University of Virginia
M.A., Syracuse University
B.A., Universidad del Valle, Colombia
Bio
Eugenia Muñoz was a professor at the Universidad del Cauca, Popayán, Colombia. She served as coordinator of the Spanish Program for five years and has been Director of the Spanish Study Abroad Program at Universidad Internacional in Cuernavaca, Mexico since 2001. She teaches Literature classes at the 300 and 400 level.
She was awarded with the 2011 Best of Foreign Languages ​​Association of Virginia for her method developed in her textbook "Lectura de textos: Interpretación y análisis. Narrativa, poesía, drama y ensayo"and received the second place award for Best Educational Book in the International Latino Book Award in 2013.
Her literary criticism chapters and articles have been cited in books, journals, newspapers, university courses, l dissertations, library catalogs, blogs, and websites from the United States, Spain, Mexico, Colombia, Brazil, Argentina, and Mexico. Some of her poems have been recited by others in poetry readings such as on YouTube , blogs, and websites originating in the USA, Mexico, Colombia and Ceuta . Her poem "Una madre sin su Mija (A mother without her daughter)" was part of the theatrical work of testimony "Mujeres de arena (Women of Sand)" by Mexican playwright Humberto Robles. This work has been dramatized continuously since 2004 in 20 countries with translations into Italian, English, German, French and Catalan.