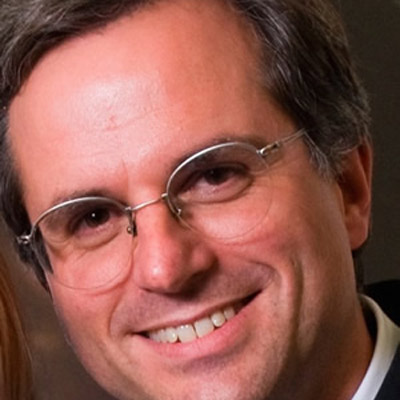 Peter Kirkpatrick, Ph.D.
Associate Professor
Co-Director, French Film Festival
(804) 827-3425
Valentine House, 920 West Franklin St., room 207
foreign language
french
Education
Ph.D., University of Virginia, 1992
M.A., University of Virginia, 1988
B.A., Univeristy of Richmond, 1986
Bio
Dr. Kirkpatrick arrived to VCU in 1992. He and his wife, Dr. Françoise Ravaux-Kirkpatrick (University of Richmond), are the co-founders and co-directors of the French Film Festival presented each year by co-academic sponsors Virginia Commonwealth University and University of Richmond, the largest French film festival in the United States. He designed the French civilization and culture tracks for the French curriculum and he is also one of the founding professors of the Film Studies program in the School of World Studies. From 2003 to 2008, Dr. Kirkpatrick served as Executive Director of VCU's Office of International Education and its global initiatives. Under his leadership, the office initiated and completed the mission of dramatically increasing the international student/ scholar population on both campuses and also the mission of creating VCU's 15 partnership Universities in the world where VCU has teaching and research relationships, dual degree programs and the unique Center for Integrative Mediterranean Studies.
In 2005, he received the Service Excellence Award from the College of Humanities and Sciences. He has also been decorated "Chevalier dans l'Ordre des Arts et des Lettres" and "Chevalier dans l'Ordre des Palmes Académiques" by the French government. The French Writers' Guild (SACD) bestowed in 2011 upon Dr. Kirkpatrick its highest award, la Médaille Beaumarchais. Dr. Kirkpatrick has also served since 1987 as a correspondent for French national newspapers, magazines and radio stations. Under his and Françoise's direction, the French Film Festival established professional and academic partnerships in France with prestigious film schools and associations such as La Fémis, ENS Louis-Lumière and the Cinémathèque française. Through a partnership with Digimage, Europe's largest post-production studio, Dr. Kirkpatrick designed and teaches at the graduate and undergraduate level courses on the poetics and practice of film subtitling. Dr. Kirkpatrick has also served as a member of several film juries, including the CST Prix Vulcain jury at the Cannes International Film Festival. At VCU, in addition to his teaching and research, he also serves as Coordinator of the French Section and a member of University Council.