Why World Studies?
In the School of World Studies we explore what it means to be human.
Using anthropology, foreign languages, international studies and religious studies, we investigate the depth and breadth of the human experience so we can address the challenges we face as global citizens. Our programs begin with basic questions about humanity: Who are we? Where did we come from? What do we believe? How do we communicate and negotiate meaning? What is our responsibility as world citizens?
Learn more about the value of a degree in a World Studies program.
News
Oct. 18, 2022
Jacqueline Romero and Emely Mendez-Ralda take part in ¡Virginia Fiesta! at the Science Museum of Virginia.
Sept. 15, 2022
More than 5,000 new Rams arrived on campus last month. We talked to eight of them to get their unique perspectives and plans for their time at VCU.
Sept. 14, 2022
Among her duties, Kadidia Macki Samake provides guidance for students planning to study in the U.S.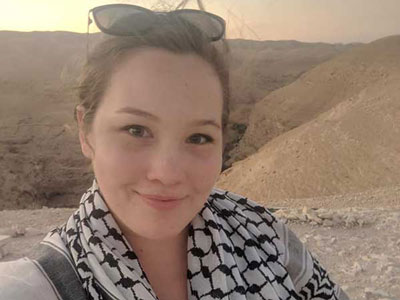 Meet Kristina
Kristina Donnally wanted to be an archaeologist ever since second grade when she visited the Ancient Egypt exhibit at the Smithsonian. Visit our 'Meet a Student' page to read more about Kristina, including the internships in our Virtual Curation Lab and on an excavation site in Israel that inspired her studies.