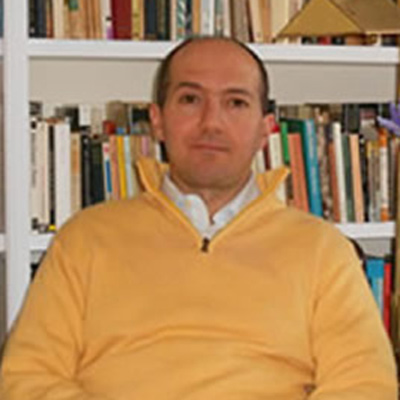 Bernardo Piciché, J.D., Ph.D.
Associate Professor
Lafayette Hall, 312 N. Shafer St., room 311
international studies
Education
Ph.D., Yale University, 2004
M.Phil., Yale University, 1999
M.A., University of Paris, 1994
Laurea in Lettere, University of Rome, 1994
M.A., Diplomatic Studies (SIOI - Rome), 1990
Laurea in Giurisprudenza, University of Rome, 1989
Bio
Bernardo Piciché came to VCU in 2005 after teaching for one year at Hunter College in New York. He is associate professor of World Studies. He teaches both in English and in Italian courses on ethics; Italian literature and civilization, classics, and comparative Mediterranean literatures; Mediterranean Religions; Arts and Religions; and Cinema at undergraduate and graduate level.
His domains of interest are Italian and comparative literature, Film studies, the Roman Law applied to Medieval literature; and Mediterranean Studies.
His book on a Sicilian author of the Renaissance won in Italy the award Premio Internazione di Poesia e Letteratura " Nuove Lettere" in 2007.
His most recent publications are on the XVI Italian poet Torquato Tasso; Italian Futurism; the painter Caravaggio in relation to the macaronic literature; the Moorish writer Leo Africanus; the Turkish film director Erol Mintas, and on the Mediterranean identity and Mediterranean Studies as a discipline, in which he argues for the necessity of a Mediterranean philology and for an anti-dogmatic Mediterranean culture.
He is currently working on a book on film director Francesco Rosi, and is co-translating a Baroque text on education and dissimulation.