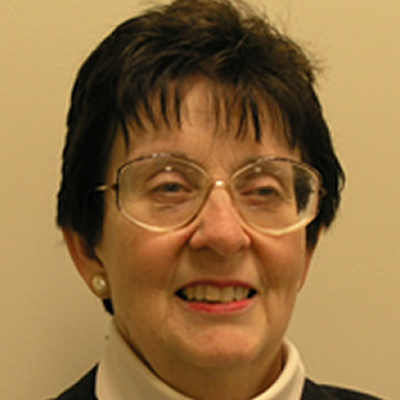 Patricia W. Cummins
Professor
(804) 827-0958
Lafayette Hall, 312 N. Shafer St., room 112
Foreign Language
french
Education
Ph.D., University of North Carolina-Chapel Hill, 1974
M.A., University of Rochester, 1971
B.A., Smith College, 1970
Bio
Patricia W. Cummins, Ph.D., teaches French language, literature and civilization, as well as interdisciplinary courses on French West Africa, the European Union, intercultural communication and language and identity. She has hosted summer workshops for teachers of French and Spanish, she has offered American language and civilization workshops to international teachers and learners of English and she has secured major grant funding for projects in French West Africa.
As project director for the French West Africa Project, a $450,000 grant funded by the U.S. Department of Education (2012-15,) she played a leadership role in a consortium with Co-Principal Investigator Laura Franklin, professor of French at Northern Virginia Community College. The grant diversified the interests of the faculty in language and international studies and promoted an understanding of French West Africa. Online resources were added, and connections to Malian and Ivorian authors, political figures, professors and students were established both face-to-face and via classroom activities online. Grant faculty went to Mali in 2013, and students were funded to go to the Ivory Coast in 2014. West African content increased in French and international studies courses at NOVA and VCU. Students funded to go West Africa and grant faculty gave workshops and distributed pedagogical materials at the Foreign Language Association of Virginia for use in classes K-16. Faculty also distributed West African materials to social science educators K-16. Web-based materials continue to be accessible through the MERLOT website and the MERLOT African Network.
Expansion of knowledge on West Africa increased through faculty research supported by the grant: R. Poulton had one book on Mali published and another under contract at the time of the final report, Cummins had a proceedings volume on Women, War and Peace in Africa conference (co-sponsored by grant year two monies) under contract, Brooks had a book on women with AIDS in Mali under contract and all grant faculty published or submitted articles, participated in conferences or held public forums where grant support was acknowledged.
After grant funding ended, the Université des Lettres et des Sciences Humaines de Bamako (ULSHB) in Mali continued to send a visiting scholar to Richmond in fall 2015. His PowerPoint presentations that were given in French and international studies classes are still available for use on the grant website. A new partner institution, the Houphouet-Boigny National Polytechnic Institute (INP-HB) in the Ivory Coast, began to interact with VCU faculty and students in 2014 as a result of the French West Africa project. In 2015 INP-HB funded two VCU students and Dr. Cummins as the first steps in its plans for becoming a bilingual campus in 2020. Dr. Cummins' research in language for special purposes facilitated contacts with INP-HB for the VCU School of Engineering and the School of Business. Joint VCU and INP-HB projects ranged from two cocoa projects involving business school MBA students at VCU and INP-HB and French and international studies students from VCU. VCU's School of Engineering began to develop its Medicine for All Program with researchers from INP-HB in 2016-17.
As co-principal investigator in VCU's Bill & Melinda Gates grant (2012-16,) she was responsible for the development of the proposal that built on contacts she had made with Richmond's sister city in Ségou, Mali. The Richmond Sister Cities Commission had Bill & Melinda Gates Foundation funding to improve water quality in Ségou, and when VCU proposed clinical trials with HIV-positive women in Ségou, Mali, they used her contacts there. Her intercultural tasks involved interacting with Malian medical staff at the city, regional and national levels, as well as with government officials, customs agents and vendors. When communication broke down, she and other French-speaking grant faculty Robin and Michelle Poulton, addressed the challenges.
Dr. Cummins has played a major role in the national conversations on the future of world languages as a profession over several decades. Her professional service has included major national offices in several organizations, including the American Association of Teachers of French (AATF), the American Council on the Teaching of Foreign Languages (ACTFL), the Council of Colleges of Arts and Sciences (CCAS) and several other organizations. In 2008 Dr. Cummins was the recipient of the Marshall Brannon Outstanding Teaching Award (Foreign Language Association of Virginia). In 2009 she was a finalist for the Northeast Conference Outstanding Teaching Award. In 2010 she was promoted from the rank of knight to the rank of officer in the Order of the French Academic Palms.
Dr. Cummins' first two books were focused on medieval literature, and her second two books on business French. She has published more than 50 articles on medieval literature, business French and second language acquisition. Her recent publications focus on higher education reform in the European Union, on the use of e-portfolios in assessment and evaluation and on the attainment of high-level language skills in courses for language for special purposes. She has given workshops on business French, business English, inter-cultural communication and higher education reform in settings throughout Europe and North America, as well as in West Africa, China, Japan, India and Iran.
As chair of Richmond Sister Cities Commission (2012-17), Dr. Cummins encourages economic development and international collaboration in higher education as well as joint sponsorship of events like the award-winning 2013 Women, War & Peace in Africa conference. In 2014 the Richmond Sister Cities Commission and VCU were recognized with the Sister Cities International Humanitarian Award. Seven sessions during that conference focused on bring humanitarian medical aid to Mali during the crisis that had begun in 2012. Islamist terrorists displaced tens of thousands of people in Timbuktu, Gao and Kidal, and they fled to medical facilities in Richmond's sister city of Ségou and to other locations in the South. In 2015 the Sister Cities Commission received land from a private foundation in Mali to build Richmond House, which is under construction in 2016-17. It will promote the study of American language and civilization as well as opportunities for girls to finish high school and for young mothers to obtain financial literacy. Other goals are to promote sports and cultural activities for girls and boys. Cummins' interest in economic development for Mali resulted in a regional approach to expanding the economy. Mali shares a common currency with seven other West African nations, and for Mali as a land-locked country, the nearest port is Abidjan in the Ivory Coast. Cummins is promoting the Pan-African interests of the INP-HB in part as a mechanism for bringing more educational opportunities and employment prospects for Malians even when direct investment in Mali is a challenge because of terror threats.
The government of the Ivory Coast has a strategic plan focused on its economic leadership in West Africa. The plan includes making INP-HB a bilingual campus that will promote economic development within the ECOWAS region. Cummins is working to transform business and engineering education by developing language skills and intercultural experiences for students and faculty in the United States and West Africa. A new three-member U.S. delegation went to INP-HB in May-June 2016. It met with representatives of the Minister of Higher Education, the American Embassy and the Center for Promotion of Investment in Côte d'Ivoire (CEPICI) to plan strategies to make INPHB a bilingual campus. The 2016-20 time frame fits within Côte d'Ivoire's National Plan for Development and within the Economic Community of West African States' 2016 partnership agreement with the U.S. Chamber of Commerce. Initiatives are planned with select world languages faculty in the Ivory Coast and the United States to help make that plan a reality.
In 2016-17, Cummins' African institutional partners from the VCU French West Africa Project continue to work with VCU students and faculty, and there are new initiatives involving VCU professional schools. She is a member of the board of the Africa Business and Entrepreneurship Research Society and will co-chair its 2017 annual meeting, which will feature the VCU School of Engineering's Medicine for All Program as well as other initiatives from faculty in VCU's School of Business and College of Humanities and Sciences.