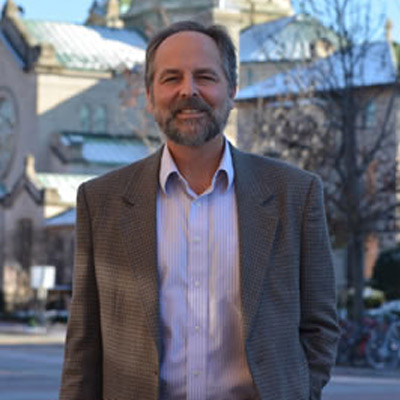 Mark Wood, Ph.D.
Associate Professor
(804) 827-3415
Lafayette Hall, 312 N. Shafer St.
religious studies
Education
Ph.D., Syracuse University, 1994
M.A., California State University, Chico, 1984
B.A., California State University, Chico, 1982
Bio
Mark D. Wood's research focuses on the intersection of religion, ethics, social justice, and sustainability. His publications include articles and book chapters on Christianity, Buddhism, post-religious ethics, and political thought, as well as his book, Cornel West and the Politics of Prophetic Pragmatism (University of Illinois Press: Champagne, Illinois: 2000). Professor Wood is a leader in the development of pedagogy that combines classroom study with engagement in local and global efforts to build a healthier world. He has led students on study abroad programs to Cuba, where students participate in the North American and Cuban philosophers and social scientists conference, and to Perugia, Italy, where students study Italian language and Italian Religious history. He is an avid biker, photographer, and gardener.