Meet an alum: Brenna Geraghty
June 3, 2019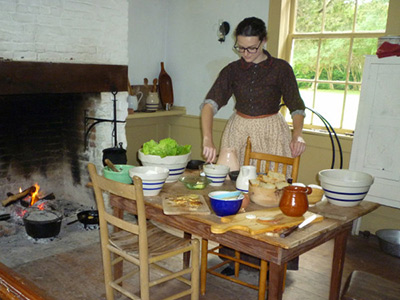 While she was a student here, Brenna Geraghty found her ideal career path through both coursework and experiential learning opportunities, most notably internships with the Virtual Curation Lab and the Virginia Museum of Natural History. Now the museum manager of Chippokes Plantation State Park, Geraghty describes work as her "happy place."
Originally from Amelia County, Geraghty first developed her interest in anthropology through her aunt and uncle who are professional archeologists. While she had imagined she'd follow in their footsteps and pursue a career in field archeology, Geraghty's experiential learning opportunities exposed her firsthand to cultural anthropology and thereby significantly shaped her career.
While at the School of World Studies, Geraghty interned in the Virtual Curation Lab where she was mentored by professor and lab director Bernard Means. Her class on museum studies led to an internship with the Virginia Museum of Natural History. As part of this internship, Geraghty not only learned directly "how an exhibit comes together top to bottom" but also learned "a new side of anthropology" for which she had "real passion."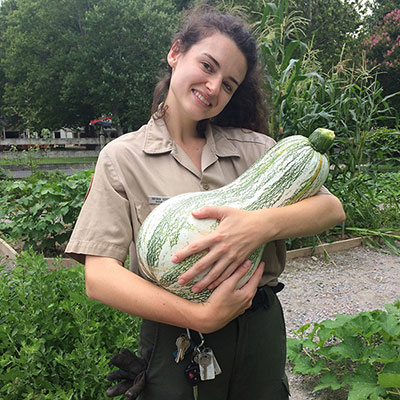 After graduating in 2015, Geraghty was again working in the Virtual Curation Lab, this time as a paid lab manager. With the encouragement of professor Means, she applied for the job at Chippokes Plantation State Park. Although the position seemed "too good to be true," Geraghty's "schoolwork and internships through VCU helped [her] get the job." She emphatically credits our focus on experiential learning with making her dream job real.
In addition to her internships with the Virtual Curation Lab and the Virginia Museum of Natural History, Geraghty also participated in experiential learning through a historic horticultural program at Jamestown Settlement and an archeological field school at Germanna. She hopes to eventually get her Master's in Public History and continue working in state parks.