Meet an alum: Lloyd Fox
Dec. 3, 2019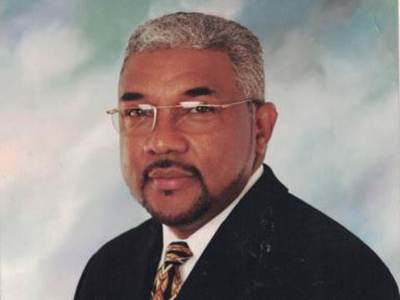 Lloyd Fox was already raising a family and had been called to the ministry when he enrolled as a Religious Studies major. He found it "very rewarding how the school accepted [him] as an older black person." Since graduating, Fox obtained a Master's of Divinity, has been a pastor for 22 years and started two successful insurance agencies.
Fox grew up in Caroline County and was first called to the ministry in 1980. In order to pursue an advanced degree in theology, he first completed an undergraduate degree through the School of World Studies. He went on to study theology at Virginia Union University. Fox found that studying religion at SWS differed from studying it in the seminary in that our teachings didn't "have a religious point of view" but an academic perspective on global belief systems. His theology degree, meanwhile, focused on how to interpret and teach the bible.
Fox's time at VCU "helped shape [his] approach to life, family and [his] view of the world." Being his first experience in a desegregated academic environment, VCU's "diversity left an impression" on him that's lasted to this day.
Fox was similarly impressed by the diversity of thought he was exposed to as a Religious Studies major. Learning about so many global belief systems "helped [him] appreciate how people have different ways of reading their god." Fox cited how "society [would benefit] to know there's more than one way of doing things" and "to receive people as they are."