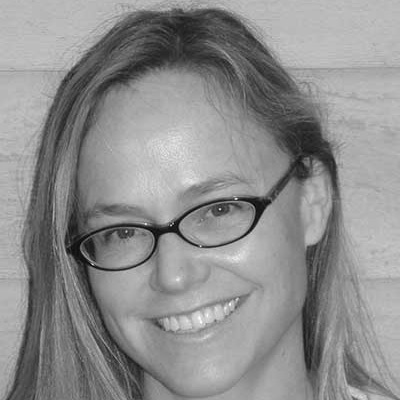 Kristin Swenson, Ph.D.
Affiliate Associate Professor
religious studies
Education
Ph.D., Boston University
M.A., Boston University
B.A., St. Olaf College
Bio
Some weeks after taking the Myers-Briggs personality "type indicator," my grad school's psychology office called. "We received your results and think that you should come talk to us," was the message. Everyone else simply got their four-letter i.d., I knew, because they were enthusiastically sharing them. I went to the counseling office.
"How did you feel on the day that you took the exam?" the psychologist asked, with a penetrating look.
"Fine, I guess. I mean, good! Okay? Um, normal, really."
"Do you feel that you answered all the questions honestly?"
If you've never taken one of these "tests," understand that there are no right or wrong, better or worse answers. It's a personality assessment, and it was all the rage in those days. People took pride in their differing profiles and compared them at will. So I answered, "Of course. I mean, it doesn't really matter does it?"
"Well." She sat back looking unconvinced. "We were unable to assign you to the categories confidently. You tested both 'strongly introverted' and 'strongly extroverted.'"
I love solitude, it's true. As a kid in a pretty gregarious family, I'd disappear into the creek behind our house or find a quiet spot in the attic to while away the hours with a captivating book. And I love the quiet company of animals, domestic and wild. Reading and writing are solitary pursuits, and I'm sure that's part of why I'm drawn to them. But I also adore my friends, family, and colleagues. I love to hang out with them, to share ideas, goof off together, or talk late into the night about what makes for a good life, the proper role of America's military, or what kind of a sadist would ban carbohydrates (preferably discussed over a heaping plate of pasta and some fine sangiovese). Meeting new people is a special pleasure. I love to hear from readers, become acquainted with a new group of students, and discover mutual friends or similar life experiences. No matter how well or little I know someone, I'm delighted to be surprised by people, to find how each person is capable of doing or revealing something novel and unexpected. So, yes, I am paradoxical and maybe a little manic.
I was born and raised in Duluth, Minnesota among the chosen frozen, as we like to say. I studied biology at St. Olaf College — a small, liberal arts Lutheran college in the warmer climes of southern Minnesota. After traveling to the Middle East one semester, I added a religious studies major; but I continued to focus on the sciences. I worked with a paleo-pathologist for a couple of summers, and later for a semester in a Univ. of MN pathology lab, studying wound healing. After graduation, the personal got professional, and I shifted to religious studies, earning my Masters and Ph.D. degrees at Boston University in "the history and literature of ancient Israel." I taught religious studies for nearly fifteen years at Virginia Commonwealth University in Richmond, Virginia, where I earned tenure… and resigned.
Teaching is an amazing experience — humbling and invigorating in equal measure, with an occasional dash of exasperation or flash of elation. I loved my students and find it a privilege to be with them in learning. Working as employee-for-life at one place is heady, too. I took very seriously the responsibility to contribute to the shape and direction of an institution devoted to learning. Along the way, I also discovered that writing suits me — not that I find it easy (I don't). Writing is part of the job of university faculty, a critically important part. In 2010, VCU offered me a semester fellowship for research and writing at the Virginia Foundation for the Humanities in Charlottesville. During that time, besides working beside amazing scholars of all sorts, I met a guy, fell in love, and soon after got married. I moved and spent a year commuting to Richmond, all the while, wishing that I could write more. That's when I resigned from VCU. I count myself tremendously lucky to have landed at another of Virginia's fine centers of learning, though. The University of Virginia in Charlottesville is a tremendous resource for intellectual and cultural activity, and with a "visiting professor" affiliation in the religion department, they've made me feel at home.
Holed up in the solitude of my office can be a lonely thing, but on good days, the writing transports me. Even on not so productive days, there is pleasure in the work. I also deeply enjoy what is social about this business — in my research and imagination, I learn from and about people past and present, and meeting readers near and far is a real delight.
I love stories. I've spent a good bit of time immersed in facts; but it's the stories in and about them that most excite me. Studying the ancient world, religion, and especially the Bible has allowed me to live and work between categories. Fact and fiction dance together in truth's arena. Moving into historical fiction has been an organic sort of evolution.
Following the curve from academia to life at large, my writing took a turn. Investigating the dynamic development of the Bible, the Persian empire, and Cyrus the Great introduced me to some fascinating women, deeply attractive men, a few villains, and a lot of fuzzy facts. In an effort to bring it all together, I found myself making things up. Voila! historical fiction. And so I am beginning again…
"Bible Babel: Making Sense of the Most Talked About Book of All Time" (Harper, 2010; Harper Perennial, 2011) attempts to make some of what I've had the privilege to learn about the Bible available to general readers, no matter what they (or don't) believe… and to have some fun along the way. I wrote "Living through Pain: Psalms and the Search for Wholeness" (2005) for Baylor University Press, and my translations of Isaiah, Lamentations, and Numbers appear in "The Voice: Old Testament" (Thomas Nelson). My fabulous colleague, Esther Nelson, and I wrote a brief introduction to the academic study of religion, What is Religious Studies? (Kendall Hunt). Besides academic journal articles, contributions to edited volumes, and brief pieces for news outlets, my writing has appeared in Publishers Weekly, Christian Century, Beliefnet, The Huffington Post, The Washington Post's "On Faith," and Good Morning America's "Spirituality" webpage.
Select Publications
A Most Peculiar Book: The Inherent Strangeness of the Bible (forthcoming, Oxford UP)
God of Earth: Discovering a Radically Ecological Christianity, (WJK)
Bible Babel: Making Sense of the Most Talked About Book of All Time (Harper)
Living through Pain: Psalms and the Search for Wholeness (Baylor UP)
What Is Religious Studies?: A Journey of Inquiry (with Esther R. Nelson)
Awards
Tell Mister Lincoln (winner, Virginia Screenwriting Award, 2015)