Meet an alum: Jami Bricker
Nov. 12, 2019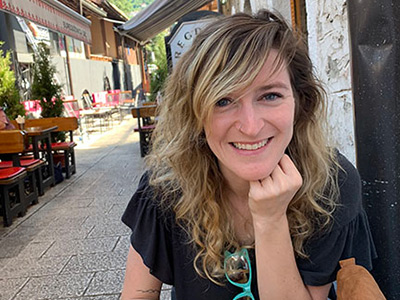 Through her School of World Studies education, 2010 graduate Jami Bricker (née Eaton) gained linguistic sophistication and cross-cultural communication skills that have been vital to her success in graduate school and her career since.
Since German was not an option in high school, she enrolled in German at VCU and quickly decided to pursue it as a major.
Bricker became confident in German during her semester abroad in Heidelberg but found our support upon her return exceeded her expectations, crediting our weekly Stammtisch events with helping her to hone her confidence and speaking ability. Before graduating, she also interned as an English as a Second Language teaching assistant with Richmond Public Schools as part of our experiential learning emphasis.
Her bilingual ability got her funding as a German instructor while pursuing a Master of Arts in Linguistics at the University of Wisconsin Milwaukee. An independent study project completed during her final semester at VCU with Dr. Godwin-Jones helped her hone her research skills, and our program's prerequisites such as Language, Culture, and Cognition gave her a well-rounded introduction to Anthropology and Linguistics that were important to her future success as a graduate student.
Bricker continues to use many skills she developed with us in her current employment with the Federal Reserve Bank of Richmond. All of these skills have been vital to her success within the organization, moving from Assistant Program Manager to a role as a Business Analyst.